P. Brendon Lundberg: How to Create a Movement that Propels a Radical Business Idea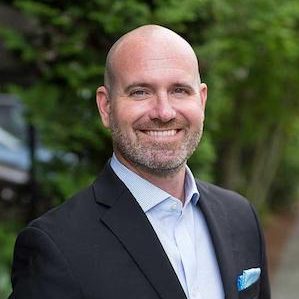 P. Brendon Lundberg, a previous chronic pain suffer, co-founded Radiant Pain Relief Centers, along with David Farley, MD, a Harvard-MIT trained physician, with a vision to build the safest, most consistently effective and appealing solution to the epidemic of chronic pain.
We discuss:
What combination of factors would support a pain sufferer to become a co-founder [1:26]
The safest, most consistently effective solution to chronic pain [3:30]
What the physical location of a treatment center has to do with the solution it offers [5:47]
How to become an expert at clinical delivery and bring back joy into people's lives [8:30]
Changing industry: It sounds too good to be true [11:32]
An epic example of how to create a movement [13:17]
The apple's seed has the same potential to become an apple tree as an apple tree does [18:00]
The snowball effect of investing locally [22:58]
Combining a mission to change the way chronic pain is understood treated with deep experience in healthcare management, marketing, business development and sales, Brendon and Dr. David Farley opened Radiant Pain Relief Centers in Portland, Oregon, USA, in February 2014. Following the success of the first center, they are laying out a plan for expansion to open new centers in new markets nationally and internationally.
Their story and vision for the future of pain management can be understood by reading their Amazon Bestselling book, Radiant Relief – A Case For A Better Solution To Chronic Pain. Inc. Magazine called the book, "A Manifesto" and "an epic example of how to create a movement".
Learn more about P. Brendon Lundberg at http://www.radiantrelief.com, LinkedIn, Twitter and Facebook.
Brief Description of Gift
Free digital download of my book: Radiant Relief, A Case For A Better Solution to Chronic Pain
URL for Free Gift
https://radiantpainrelief.com/smashing
Facebook
Twitter
LinkedIn
31Shares