Robbie Samuels: Turn Relationships into Cash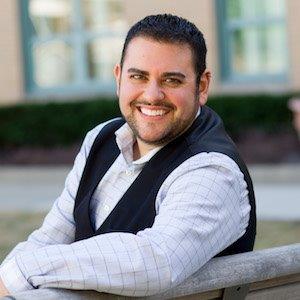 Robbie Samuels helps his clients shift their mindsets around relationship building so they discover new connections and business opportunities in the world around them and know how to act on them.
We discuss:
The biggest mistakes entrepreneurs make when it comes to networking [1:35]
What strategy to use when planning to attend a conference or meetup [3:35]
How to make serendipity happen more frequently [5:30]
Sales advice: If you believe in what you're doing, you have to be in it for the long haul [8:06]
Why are you not asking them to pay you? [13:21]
How to pay attention to potential niches right around you [16:44]
How to improve on a quarterly basis and generate recurring revenue [19:14]
Robbie is recognized as a networking expert by Inc. magazine and Lifehacker, and the author of the bestselling business book, Croissants vs Bagels: Strategic, Effective and Inclusive Networking at Conferences. A professional member of the National Speakers Association, Robbie has been speaking on the topic of inclusive networking for over a decade. As a consultant and coach, he shares how to create more inclusive and engaging conversations.
Learn more about Robbie at http://www.RobbieSamuels.com, LinkedIn, Twitter and Facebook.
Brief Description of Gift
Ten Tips for Conference Connections
URL for Free Gift
http://www.robbiesamuels.com/STP
Facebook
Twitter
LinkedIn
5Shares