Tom Morkes: Getting Noticed in a Sea of Digital Chaos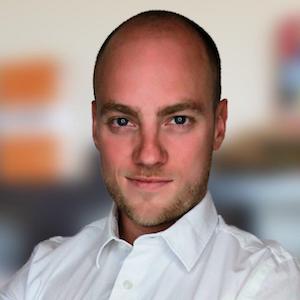 Tom Morkes is the founder and CEO of Insurgent Publishing, host of In The Trenches, and author of The Art of Instigating.
We discuss:
Getting the best of the military and the creative worlds to open the doors to unexpected opportunities [1:28]
What time has to do with creating a location independent lifestyle [7:16]
How do you get noticed in a sea of digital chaos? [11:40]
Scary [and creative] leaps of self-confidence [16:08]
Providence: how to keep yourself surprised by what's on the horizon when working on projects [22:35]
Tom is a sought-after marketing and growth consultant, whose A-list clientele include high-profile influencers, NYT and WSJ bestsellers, and fast growth companies looking to scale to 8 and 9-figures. You can get inside Tom's brain by reading his blog at tommorkes.com.
Learn more about Tom at https://tommorkes.com/, LinkedIn, Twitter and Facebook.
Facebook
Twitter
LinkedIn
5Shares