STP023: Why Do People Do The Work They Do? with Rajib Chowdhury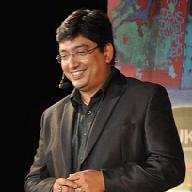 Building businesses from the inside out is Rajib Chowdhury's main focus. Without the right values to back up employee behavior, sales will never break through plateaus. On this episode, Rajib discusses the ultimate ways to build strengths in a staff and much more.
Topics include…
Why belief should come before skill
How to avoid traffic-driven goals
The secret to getting employees to really learn
How to best use people's strengths
Why the size of the organization doesn't matter
Rajib Chowdhury is the Founder and Managing Director of Paathshala Learning Solutions, a start-up organization that focuses on employee development at the grass roots level.
Facebook
Twitter
LinkedIn
0Shares