STP032: Where Do Sales Come From? with S. Anthony Iannarino and Scott Messer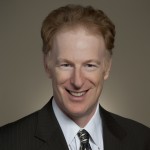 We're excited to bring you our first "Smashing the Plateau" Face Off, featuring S. Anthony Iannarino and Scott Messer, two titans in the sales field. Listen to Anthony and Scott weigh the many sides of closing a deal on this episode.
Topics include…
How to approach sales prospects
Why the personal relationship is secondary
How sales is a form of leadership
Why closing isn't so bad after all
How one deal is actually many smaller sales
S. Anthony Iannarino is the President and Chief Sales officer for SOLUTIONS Staffing. Scott Messer is the Principal at Sales Evolution.
Facebook
Twitter
LinkedIn
0Shares