STP045: Finding Success First Within Yourself with Nella Barkley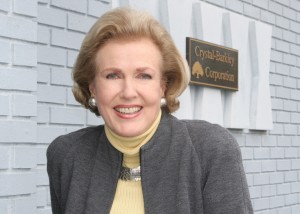 Public speaker, mentor, and coach Nella Barkley discusses goal recognition and being honest and smart about personal approaches to business. The world is full of entrepreneurs, but many are stuck in old, unoriginal habits. In this episode of "Smashing the Plateau," Nella helps listeners figure out how to get noticed for things that are wholly unique to them.
Topics include…
How business is like baking a cake
Finding what's truly unique about yourself
The questions leaders should be asking themselves
How to avoid the greatest danger
For more than 20 years, Nella Barkley has been helping people find their own personal career and life paths at the Crystal-Barkley Corporation. Through strategic planning principles and her own innate drive to enable others, Nella has become a sought-after mentor, public speaker, and coach.
Facebook
Twitter
LinkedIn
0Shares