STP052: Accounting for Happiness, Fulfillment, and Business Health with Tony Rose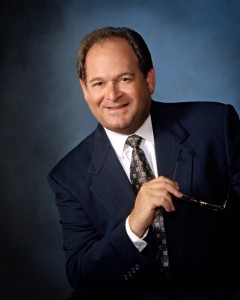 Tony A. Rose is a founding partner of Rose, Snyder & Jacobs, a partnership of certified public accountants.In this interview, Rose draws on more than thirty-five years in the industry to talk about finance, fulfillment, and happiness, where they intersect, and how understanding their dynamic can help lead to business success.
In his interview, Rose covers a range of topics including:
Defining and connecting wealth, happiness, money, and fulfillment
The importance of measuring and maintaining business capital—not only financial capital, but also human, intellectual, social, and structural
The strength of "knowing people who are strangers"
How periods of ambiguity, discomfort, and danger can be turned to a business's advantage
What prevents people from making the changes they need for their companies to thrive
Rose's firm provides a full-range of assurance, tax, and consulting services for small public, closely held, and family-owned businesses, with a specialty in high-net-worth individuals and their families. Rose is a is a Legacy Wealth Coach® and a Certified Kolbe Method Consultant®, as well as the author of Say Hello to the Elephants: A Four-Part Process for Finding Clarity, Confronting Problems, and Moving On (2008) and Five Eyes on the Fence: Protecting the Five Core Capitals of Your Business (2014).
Learn more about Rose at RSJCPA.com.
Facebook
Twitter
LinkedIn
0Shares