STP054: Sales Psychology and Business Flexibility: Eric Lofholm on Success in Tough Economic Times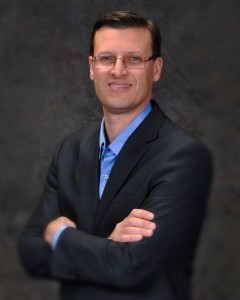 From an inauspicious beginning as a self-described "sales failure," Eric Lofholm has reached tremendous heights in sales: he is President and CEO of Eric Lofholm International Inc., which professionally trains people in the art of selling. In this week's episode, he attributes the beginnings of his success to learning how to combine his natural talent for teaching with an effective sales system. He also explains the business strategies that helped his company weather and recover from the 2008 recession.
Topics include:
How formal training can help people overcome the internal resistance to sales caused by the "stigma to sales in our culture"
The advantages of a "90-day blitz" model for sales efforts
How to respond to urgency with flexibility
How publishing—through podcasts, online magazines, and YouTube—can help establish you as a thought leader in your field
Why it's so important to understand the mechanisms of your own success
Eric is an instructor for CEOSpace and Networking University, and is the author of How to Sell in the New Economy (2010) and Duplication: The Key to Creating Freedom in Your Network Marketing Business (2014). He also produces a free app, which includes a podcast; to find it, search for "Eric Lofholm" in Apple's App Store. Learn more at SalesChampion.com or Twitter (@EricLofholm).
Facebook
Twitter
LinkedIn
0Shares