STP061: Defining Self-Identity and Maintaining Mentor Relationships With Clemantine Wamariya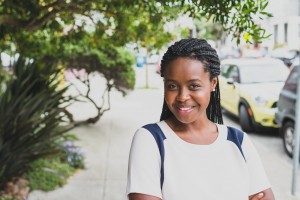 Clemantine Wamariya came to the United States with her sister Claire in 2000, having survived the Rwandan genocide and several years of living in refugee camps. A recent graduate of Yale University, she is currently working on a startup that will connect top African students at U.S. universities with international companies that will provide entrepreneurial, technological and philanthropic opportunities for them to grow into the leaders that their countries need.
Here, she discusses:
How to help people understand what it means to be "a citizen of the world"—and also what it means to be a forgotten citizen of the world
The power of defining her own experience, and not allowing others to define her as a "refugee" or in other terms that invite assumptions
Surrounding herself by people that inspire and enable her to maintain her focus
The possibilities offered by "criticizing by creating"
The importance of maintaining two-way relationships with mentors
Living with a sense of wonder and surprise—even while acknowledging that things will go wrong
A social entrepreneur and a storyteller, Wamariya is currently working with her sister on a book on their experiences in war zones and refugee camps, and how they worked together to rise above these environments. She is on the board of Women for Women International, and was appointed by President Obama to the U.S. Holocaust Museum Board. She is also an advisory board member at Refugee Transitions.
Learn more about Wamariya through her website at clemantine.co; or through social media: Twitter (@clemantine1), Facebook (Facebook.com/Clemantine.me), and Instagram (@clemantine1).
Facebook
Twitter
LinkedIn
0Shares