STP072: Innovation and Eco-Friendly Economic Development with Pandwe Gibson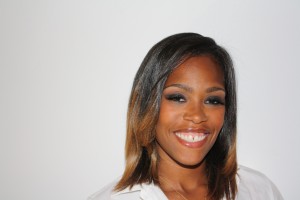 Pandwe Gibson describes the focus of her work: "How do you create opportunities for economic development in low-income communities? Because that is the vehicle to having a happy, healthy, fulfilled life." Gibson's career has worked to answer this question—after founding a network of schools in Louisiana to create educational opportunities for students after Hurricane Katrina, she shifted into a more community-based direction, since stable communities and employed adults were also crucial for children's development.
Currently, she is founder of Ecotech Visions, a Miami-based tech incubator currently helping 18 green manufacturing companies find the right people, make the right connections, and grow the needed leadership skills to develop into influential innovators and stable community employers. In this lively interview, she discusses her driving philosophies about manufacturing can (and should) help Americans achieve the American dream, and why the current business climate in America is not necessarily helping entrepreneurs or innovators grow those kinds of businesses.
She also discusses:
Why the greatest opportunities for American manufacturing are located along the tech spectrum
How America currently lacks an ecosystem of support to help innovators move up, and help tech innovation happen
How EcoTech is helping young engineers, architect, and business majors come together to create new businesses
Why so many successful small businesses find it difficult to grow into medium or large businesses
The advantages of focusing on the assets of your community—who your consumer is, and what they need—rather than thinking in terms of "niches"
How Michael Jordan and LeBron James can help us think about where we should look for technical innovation
Gibson has started, led and scaled three successful companies; she is currently Founder and Executive Director of EcoTech Visions. She holds a Bachelor of Arts from Scripps College, a Master of Arts in Teaching and Learning from Claremont Graduate University, a Master in Leadership from Harvard Graduate School, and a PhD from Claremont Graduate University.
Learn more about EcoTech at ecotechvisions.org, or through its social media pages on Twitter, Facebook, and Instagram.
Facebook
Twitter
LinkedIn
0Shares