STP095: Seeking Change and Finding Clarity with Alexander Hamilton Dunlop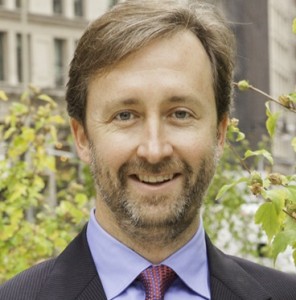 Professional life coach Alexander Hamilton Dunlop joins Smashing the Plateau this week to discuss the nexus of personal growth and business success. Drawing from his own experiences, from Wall Street consultant to shaman's apprentice, Alexander covers a wide range of topics from emotional intelligence to improving health and well-being, all geared towards helping people find clarity and achieve personal and entrepreneurial growth. In his own business, he employs a deck of cards and a bit of math to help clients better understand themselves and ultimately find direction by acknowledging weakness and leveraging strengths. Unconventional though that may be, he describes how no matter where you find clarity, it is a vital step to smashing business's (and life's) plateaus.
Alexander also discusses:
Finding meaning in the work you do – or finding meaningful work
Identifying patterns to help reduce wasted energy and stress
Establishing diet and lifestyle as a basis for peak performance
Developing power, inner drive, and authority to advance to higher tiers
Alexander is a professional life coach. He is also a successful entrepreneur, having launched a holistic health center in Manhattan. He has worked as a minister and been trained as a Roman Catholic priest; he was also initiated as a Swami while living in India and has apprenticed in the Shamanic traditions. He is a Harvard graduate and former Wall Street Consultant.
Learn more about Alexander's business at www.alexanderhamiltondunlop.com, or visit his non-profit foundation, Spiritual Nutrition, at spiritualnutrition.org, for free gifts and numerology reports.
Facebook
Twitter
LinkedIn
0Shares