Surrounding Yourself With Masterminds Featuring Aaron Walker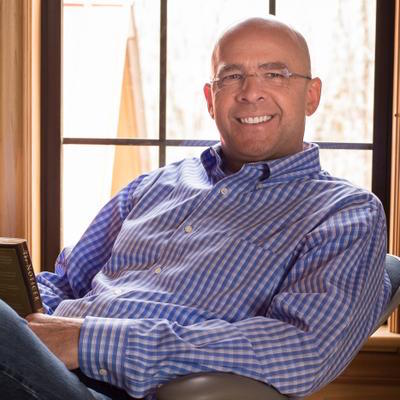 For the past twenty years, Aaron Walker has been an active member, advocate and facilitator of mastermind groups. Within these communities, thought leaders come together to share their ideas, problem-solve, and offer honest advice that can lead to game-changing business decisions. Today Aaron shares some of the group experiences that helped shape his career.
In this episode, you'll discover:
How to find a supportive community (that shares your motivation).
In person groups versus online groups.
The importance of staying true to yourself and designing a purposeful life.
Aaron Walker is a veteran entrepreneur with a passion for success. He started his first business at age 18, and sold it to a Fortune 500 company nine short years later. Unwilling to rest on past successes, he started, bought, and sold eight successful companies over the past 36 years. Today, Aaron spends the majority of his time helping men grow in success and significance as the President and Founder of View from the Top, a premier life and business coaching resource. He continues to strengthen his personal development in a weekly mastermind group with Dave Ramsey, Dan Miller, Ken Abraham, and seven other notable Nashvillians. Aaron has enjoyed a 35-year marriage with his beautiful wife, Robin.
Learn more about Aaron at viewfromthetop.com, LinkedIn, Twitter, and Facebook.
Facebook
Twitter
LinkedIn
0Shares