Tammy Gooler Loeb: Engaging in Fulfilling, Meaningful And Satisfying Work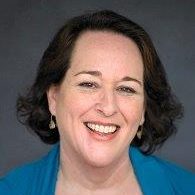 In her 20 years as an executive career and executive coach, facilitator and speaker, Tammy Gooler Loeb has inspired people to engage in work that is fulfilling, meaningful and satisfying.
We discuss:
Why are transitions so difficult? [1:45]
The biggest mistake people make when trying to change career direction [3:05]
How to find the interim step when you are in a toxic, unhealthy situation [4:50]
Job trends that represent challenges for both companies and employees [8:04]
What organizations and employees need to do to deal with the challenges in today's workplace and workforce [11:48]
How to invite your boss's boss's boss to a lunch [14:31]
Top suggestions to a CEO who wants to make a difference and build a cutting-edge workforce [16:33]
How to bring luck on yourself and guarantee a consistent revenue flow [18:33]
The many sides of a wildly successful person who's moved through various plateaus [23:48]
Tammy provides a variety of services to her individual and organizational clients in a wide range of sectors and industries, including executive and career coaching, group facilitation, training and speaking. This work focuses primarily on workplace communication, leadership strategies, and team development. Tammy hosts a podcast, Work From The Inside Out, which showcases the inspiring stories and practical lessons from people who have transitioned to more satisfying and meaningful work.
Tammy holds an M.B.A. from Boston University and is a Certified Professional Co-Active Coach by the Coaches Training Institute.
Learn more about Tammy at http://tammygoolerloeb.com/, LinkedIn, Twitter and Facebook.
Brief Description of Gift
7 Top Tips for Professional Transitions (pdf)
URL for Free Gift
http://tammygoolerloeb.com/7toptips
Facebook
Twitter
LinkedIn
11Shares