The Gentle Business Revolution Featuring Sarah Santacroce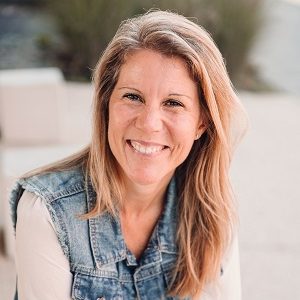 Over a decade of running a successful LinkedIn Consulting business inspired a yearning in Sarah Santacroce to create a global movement that encourages people to bring more empathy and kindness to business & marketing.
As a 'Hippie turned Business Coach', Sarah has written two books, hosts the Humane Marketing podcast and works with heart-centered entrepreneurs to question their assumptions when it comes to marketing and give them permission to market their business their way, the gentle way!
Sarah shares a fresh perspective and doesn't shy away from calling things out that no longer work for many of us when it comes to the current marketing model. Her clients sometimes refer to her as 'the female Seth Godin'.
In todays' episode of Smashing the Plateau, you will learn how to market to the generation that cares
Sarah and I discuss:
Learn more about Sarah at https://humane.marketing/one-page-marketing-plan/.
Learn about the Humane Marketing Community at:
http://www.humane.marketing/circle
Get Sarah's Marketing book here:
Thank you to Our Sponsors:
The Smashing the Plateau Community