The Importance of Structure and Accountability in Establishing And Growing Your Own Business Featuring Sara Murray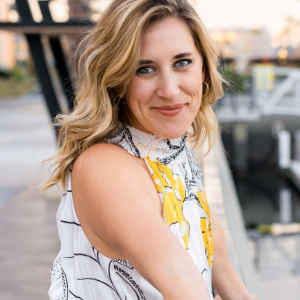 Sara Murray is an advisor, consultant, and speaker working with leaders and sales teams to unlock the untapped potential in their prospecting and business development efforts.
With a focus on construction, real estate, hospitality, design, and technology industries, Sara empowers professionals to enhance their communication skills, approach prospecting creatively, and effectively address business needs rather than simply push products.
As the host of the popular podcast "Prospecting on Purpose," Sara provides a valuable platform for discussions on prospecting, sales, business strategies, and mindset, leaving listeners with tangible takeaways and increased confidence.
In today's episode of Smashing the Plateau, you'll learn about the importance of structure and accountability in establishing and growing your own business. Sara offers practical advice and tangible methods for achieving your sales goals and creating a successful business model.
Sara and I discuss:
Learn more about Sara at connect.saramurray.com and follow her on LinkedIn. You can also access her podcast, Prospecting on Purpose, on YouTube and all significant platforms where podcasts are available.
Thank you to our sponsor: