Thinking Differently Featuring Neil Sahota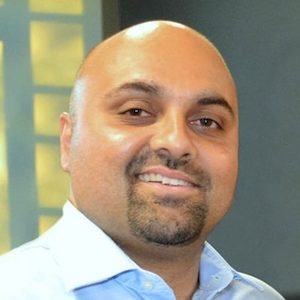 Neil Sahota is an IBM Master Inventor, United Nations AI Advisor, author of the book Own the A.I. Revolution., and Chief Innovation Officer the University of California.
We discuss:
Why it is so difficult for people to think differently [2:31]
The trap of long-term consultant-client relationships [4:46]
Why executives should get out there more often [6:38]
What we forget about assumptions [9:27]
Understand different: why consultants should fall out of love with their idea [12:32]
Be different: how to avoid having a superior product fail [15:57]
Own different: Why Tesla succeeded with electric cars while others failed [18:13]
A little, disruptive, entrepreneurial piece within a big bureaucratic organization [19:57]
Over his 20+ year career, Neil worked with enterprises to launch business ventures by creating next generation products/solutions powered by emerging technology as well as helping organizations create the culture, community, and ecosystem needed to achieve success, like the U.N.'s AI for Good initiative. Neil also actively pursues social good and volunteers with nonprofits like the Zero Abuse Project to prevent child sexual abuse.
Learn more about Neil at https://www.neilsahota.com/, LinkedIn, Twitter and Instagram.
Thank You to Our Sponsor: SiteHub