Why You Need to Listen to Your Sacred Purpose Featuring Daniel Hanneman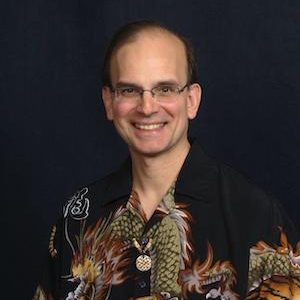 Daniel John Hanneman has an extensive background as a professional counselor and certified hypnotherapist with combined business and professional backgrounds in energy scanning, energy clearing, spiritual life coaching, intuitive business coaching, master intuitive trainer, channeling, metaphysics, Religious Science, hypnosis, psychology, motivational techniques, and personal/business development systems.
We discuss:
The key role of having aligned awakened presence [1:47]
Early warning signs of your sacred purpose trying to play out [5:00]
The difference between sacred purpose and tactical orientation [8:32]
The day you need to go out and play tennis with your buddies [13:07]
Path of a surrender: the art of letting go for highly sensitive people [16:28]
Breaking old models of doing business as a way to consistent revenue [19:40]
Achieving a breakthrough by constantly shifting established structures [24:06]
From a best-selling book series, Daniel has co-authored the book, Wake Up Live The Life You Love – Living In Abundance, which featured internationally renowned legends including Anthony Robbins, Dr. Wayne Dyer, and Dr. Michael Beckwith. He has been the producer and host for the popular internet radio show, Spiritual RockStar Radio Show.
Daniel is the creator of Your Sacred Purpose that is awakening the deeper power within spiritual entrepreneurs and transformational leaders to experience profound awakening and real results to impact millions of people's lives around the world.
Learn more about Daniel at http://www.academyforinvinciblehealers.com, Twitter and Facebook.
Brief Description of Gift
Free consultation
URL for Free Gift
Thank You to Our Sponsor: SiteHub
https://www.yoursitehub.com