How to Succeed in Business: Tips From a Business Growth Architect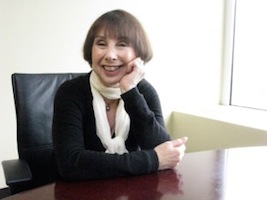 Adrian Miller and I have worked together as consultants and workshop leaders. She knows firsthand just how important it is to strike a balance between internal and external resources, objectivity and intimacy.
As business owners, we're always seeking better ways to optimize our resources. Adrian has key insights that just about any leader can use to his or her company's benefit. I hope you enjoy her as much as I do.
David: What do you do to help reduce stress for clients and people you work with?
Adrian: That's an easy one. I keep them informed about what is going on every step of the way.  The most stress occurs when there is a big black hole and no information being disseminated. I make certain to keep everyone on the same page and by doing that there are no surprises and hence reduced stress.
David: If you could advise business owners to take one action to improve profitability, what would it be?
Adrian: I'd recommend that they never stop prospecting for business, however it may be that they prospect — through business networking, social media, direct marketing, and so on.  The moment you stop being hungry for work is the moment that clients leave the fold. And, of course, making certain to retain and grow existing clients is paramount as well.
David: What can external resources bring to a business that internal resources can't…and vice versa?
Adrian: External resources most always have a breadth of experience that can't be matched by internal resources (unless, of course, they were once a consultant). In my career I've worked in hundreds, if not thousands, of companies, and I dare say that most anyone that hasn't been a consultant can't say that. As for internal resources, well, they have a much deeper and intimate identity and understanding of the company that outsiders can rarely match that.
David: How do you help companies without stepping on the toes of employees?
Adrian: It goes back to open communication. For example, in my case, I'm not there to hurt any employees and in fact, if I do my job correctly, it is a win-win-win situation. I know they know more about the company than I do and I make certain to reassure them every step of the way.
David: Paint an ideal picture of internal employees and outside experts working together to help a business attain maximum success.
Adrian: The ideal picture is one in which we are all on the same page. For instance, I might work with a Sales Manager and get their input on the comprehensive sales training program that I am designing. I want to be certain to get their input and satisfy their specific needs as well as the requirements of the sales staff.  There should never be any sort of animosity and the ideal picture is one where no one feels threatened and, in fact, everyone agrees with the objective and implementation plan to achieve the desired outcomes.
Adrian Miller is a Business Growth Architect, a consultant, sales trainer, and author (among many other things). Visit her website, or reach her by phone at 516-767-9288.