How to Succeed in Business: Tips From a Superstar Business Attorney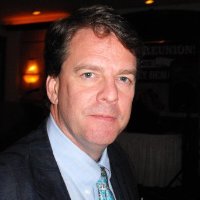 Gary Ireland and I are together in a mastermind group, which is a great opportunity to get to know a colleague well. He works with executives, helping them manage employment transitions.
These transitions are challenging. Gary has great insight into how to turn professional and business challenges into successful outcomes. I'm delighted to bring him to you today.
David: How did you arrive on your current path?
Gary: I come from several generations of lawyers; my parents are both therapists and my father was a psychologist and worked for NASA in human factors and in a private practice problem solving. Working with my family growing up, I have been able to see people in difficult situations embrace change and be able to overcome adversity to move forward in a positive direction. When I first began practicing law, I began working as a commercial litigator with a focus on bankruptcy. Early in my career, as a sole practitioner, I worked with a client embroiled in a fight against Chrysler, who had fired him based on his age. We won at trial, and when the manufacturer appealed, we won on again appeal in the Second Circuit.
For over 20 years, I have focused on representing executives and the various companies they have created. In addition to representing individual executives, I enjoy the energy of working collaboratively with entrepreneurs and start-ups and the businesses they create. I work closely with management to save money by making smarter legal decisions, streamlining administrative proceedings and avoiding liability, while maintaining the focus on positive aspects of the business.
David: What does your typical day look like?
Gary: Depending on family and professional obligations, I try to start early, sometimes as early as 5 am, and start by working on a project that needs immediate attention and on a short timeline. By starting my day early, I can preview, organize and prioritize, before I return phone calls and put out fires.
David: What traits do the most successful people share?
Gary: The most successful people I know have a personal mission, an ability to embrace and thrive under changing circumstances, have a balance between their professional and family lives, and they listen.
I had the honor of knowing and collaborating with Jim Burke, the former CEO of Johnson & Johnson, who proactively removed Tylenol from the shelves in the wake of a cyanide poisoning, a case taught in every business ethics class today. Jim was able to overcome deep adversity and help the company and brand to thrive. When he retired form J&J he went on to lead the Partnership for a Drug-Free America, partnering with advertising agencies in a high profile media campaign to save lives. I worked with Jim on an environmental project we were both passionate about and learned from his collaborative style, integrity, humility, and principled leadership.
David: What are some of the hardest truths to face up to in business?
Gary: Like most the businesses I represent, I need to work smarter, not necessarily harder. There are many ways to approach situations; listening to a client and finding out what is important to them and then being cognizant of their needs and wishes while working towards their goals. You cannot be everything to everyone; I encourage my clients to hire consultants to handle specific matters so that they can focus on their businesses. I encourage clients to be organized, keep costs and overhead down and do something to improve everyday – whether it be reading a book, taking continuing education or meeting with a mentor – and to market their business at every opportunity and to everyone.
David: What are some of your own professional development challenges?
Gary: I am always trying to refine the systems in my office to work more efficiently. I work with other professionals who are experts in their fields and I try to embrace new technology and continue learning through continuing education seminars to become more streamlined and acting as a model to encourage my clients to do the same.
David: How are you working on them?
Gary: I have mentors in both the business and legal fields with whom I work with on a regular basis. In addition, because I work closely with individual coaches and consultants, I appreciate the value of these professionals. I ask for help when I need it and enjoy working with others towards a common goal, whether the goal is tackling a legal issue or moving forward toward a business target with a client. Of course, I very much like people, particularly the clients I have the privilege to work with.
To learn more about the Law Offices of Gary Ireland, go to www.irelandlaw.net, or contact Gary at gary@irelandlaw.net or (212) 991-5468.
What do you think of what Gary has to say? Let us know in the Comment Section below.