How to Succeed in Business: Tips From a Superstar Merchant Services Entrepreneur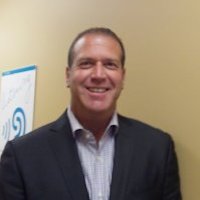 President and CEO of Progressive Payment Solutions Jonathan Kramer is an expert business networker, and that is how we met.
Jonathan is a small business owner and service provider, which means he knows firsthand the importance of being a resource and smart decision maker. He knows how to see a market opportunity, create differentiated value for customers, and grow his business utilizing the talents of others.
He brings a lot of wisdom to the table, and I'm thrilled to bring you to him.
David: How did you arrive on your current path?
Jonathan: I was referred to a few credit card processors via networking to explore the industry. When I initially looked at it, I did not like what I saw. It seemed to have a "used car salesman" type of vibe. After speaking to my wife, she pointed out that the way I conducted business was the complete opposite of the way the industry functioned and that would work in my favor. I then decided to form a relationship with one of the processors I spoke with, and the rest, as they say, is history.
David: What are the most common issues you notice that keep entrepreneurs and small businesspeople from reaching their full potential?
Jonathan: Working in their businesses rather than on their businesses.
David: If you could advise business owners to take one action to improve profitability, what would it be?
Jonathan: Do not sell on price alone; have value-added products or services that go hand in hand with your core offering. This will allow you to maintain margin on the core product and or make up the margin on the ancillary products and services.
David: What traits do the most successful people share?
Jonathan: Follow up, follow up, and follow up.
David: What are some of your own professional development challenges? How are you working on them?
Jonathan: I have always had a knack for surrounding myself with and hiring the wrong people and micro-managing. I have now passed the hiring responsibility on to other professionals that are more proficient at it. Additionally, I am now in the process of surrounding myself with the right associates and allowing them to do the things that I cannot get to without looking over their shoulder all the time. As stated above, this will allow me to work on my business rather than in my business.
Jonathan Kramer is the President and CEO of Progressive Payment Solutions. Visit his company's website, and reach out via email or phone, at 973-921-0770.