How to Succeed in Business: Tips From a Superstar Sales Trainer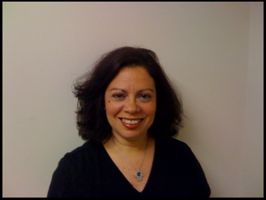 I first met Rochelle Lisner through a mutual friend. She and I connected immediately, and we knew we wanted to collaborate together. In one project we worked on, Rochelle and I turned a disaster-in-waiting into a successful jolt upward in sales.
I've found in my relationship with Rochelle that business owners too often get caught up in their own egos to see the picture clearly. As Founder and Owner of Dynamic Business Growth, she helps business owners realizes being right is less important that being successful. Pride is seldom easy to swallow, and Rochelle makes it a great deal easier. I'm thrilled to bring her to you.
David: How did you arrive on your current path?
Rochelle: I was in the travel industry, which was going through drastic changes that was impacting my income in a negative way. I saw it was time to explore a career change. I was always interested in sales, personal development, and business development. I was attending a sales conference and was listening to a dynamic speaker. I asked myself "Rochelle, do you think you can do that?"
I gathered all the chutzpah I could and asked this speaker if he would be willing to train and mentor me. To my surprise he was willing. I invested in many training programs, had the ear and guidance of this professional trainer, and developed a program and focus that I now use with my present clients.
David: What are the most common issues you notice that keep entrepreneurs and small businesspeople from reaching their full potential?
Rochelle: Often small business owners wear many hats. They are isolated, and attempt to do everything on their own. I believe isolation kills success. We all need support in the areas where we lack expertise. Reaching out for support would make a huge difference.
Another area that stands in the way of growth is the lack of a clear and specific plan. Most small companies wing it, focusing attention on the immediate crisis.  Often they never develop the strategy that dictates the action that grows the company.
David: If you could advise business owners to take one action to reduce the stress brought on by their work, what would it be?
Rochelle: It is the most simple action, but one we seldom do…Breathe! When we pause for a moment and take several deep breaths, we reduce the emotion that often causes the stress.
David: What are some of the hardest truths to face up to in business?
Rochelle: Cash flow and ideal clients – let me explain. Just because a person has a pulse, does not mean he or she is a good client. We must watch our cash flow. Often we carry a client and must chase our money month after month. I have seen over and over again, where my clients do business with a famous brand. This brand is delinquent is paying on time and can go as far as 120 days late or more.
Rarely can small businesses stay in business if they have a large portion of their money uncollected. You must stay on top of collections and your money. Fire a client if he is that slow in payment. I always say "A client is a client ONLY if they pay. If not it is called a hallucination."
David: What are some of your own personal development challenges? How are you working on them?
Rochelle: My personal challenge is keeping up with marketing. It seems that by the time I become familiar with one form, something new comes into the market. I do not believe I need to be visible on all platforms, but I do need to understand trends. I use my network to reach out to all the marketing people I know. They have been gracious in educating me. I work with a coach to support implementation.
To get in touch with Rochelle Lisner, you can call her at (917) 842-0283 or email her at rochelle@dynamicbusinessgrowth.com. Or check out her company Dynamic Business Growth at www.dynamicbusinessgrowth.com.