How to Succeed in Business: Tips From a Superstar Financial Management Expert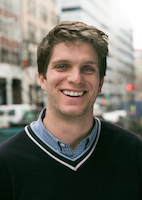 I've had more conversations with Illumifi Group CEO James Ryan about building and scaling businesses than I can count. And each time I'm struck by his ability to see the financial strengths and weaknesses of growing companies.
As an outsourced CFO, James sees it all in his business. So he has a keen eye for what works and what doesn't, and where the cash needs to go if problems arise. His advice is as practical as it is transformative for companies.
Take it away, James.
David: If you could advise business owners to take one action to improve profitability, what would it be?
James: Plan for variance and have a plan B (and C and D).  Nothing ever goes to plan and projections/budgets/operations never pan out the way you expect them to.  It is important not to over-engineer your business for a specific outcome.  Plan so that you have resources available to take advantage of unforeseen opportunities when they pop up, and plan so that you have resources available to deal with negative events as they occur.
David: What can external resources bring to a business that internal employees can't…and vice versa?
James: External resources can bring a specific expertise that can be used to manage a specific project, task, or operating function.  Often they bring an expertise that is difficult to find in an employee at a reasonable cost.  However, it is the employees who are the drivers of culture, standards of work, and the scalability of the business.  You should not outsource your core operations.
David: Paint an ideal picture of internal employees and outside experts working together to help a business attain maximum success.
James: Think of a car: Internal employees are the engine. Outside experts are mechanics.  The mechanics can tinker and make improvements, and maybe add improvements here and there.  But it is the engine that really drives the vehicle and who is responsible for making the vehicle operate 99.99% of the time.
David: What traits do the most successful people share?
James: The ability to grind and be detail oriented. Having an organized and differentiated high-level strategy is good; however, companies cannot scale unless work in the trenches is done efficiently.
David: What do you do to help reduce stress for clients and people you work with?
James: We reduce stress by providing financial expertise, clarity, and insight.  The IllumiFi Group is an "outsourced accounting and finance department."  We provide a single point of accountability for all bookkeeping, controller, and financial management responsibilities.  With our integrated structure, we provide the full range of financial functions at a discount to an in-house team.
You can get in contact with James Ryan via his office email address, james@illumifigroup.com, or reach him by phone at 585-469-0889.
Click here to receive even more superstar interviews and other great content for FREE.