How to Succeed in Business: Tips From a Superstar Videographer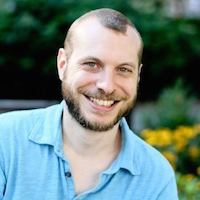 David Title is no stranger to developing and producing original film. He's learned over many years of doing what he loves, in telling business' stories, that companies need a harmony between internal and external resources.
His intimate knowledge of this space has produced some terrific insights, and I'm very happy to bring them to you today.
David: What do you do to help reduce stress for clients and people you work with?
David Title: Clear communication is essential to keeping stress levels low.  This is true for our clients, and it is true internally.  With clients, it starts with understanding their needs and defining the scope of work.  Once engaged, we provide updates to the client via email and phone.  This might include a review of work completed, updated timelines and requests for feedback.  More often than not, a client's anxiety is based on lack of information.  Internally, we serve as a buffer and a translator for our post-production team, communicating client feedback and leaving them free to focus on what they do best.
David: What can external resources bring to a business that internal employees can't…and vice versa?
DT: More than anything else, we bring experience and expertise.  While it's true that today anyone can make a video, to do it properly requires the right people and the right tools.  By trusting an external resource, such as us, internal employees can focus on their core duties.  They can also provide key insights into the services and/or products featured in a video – things we, as the producers, can't learn from a corporate website or project brief.
David: Paint an ideal picture of internal employees and outside experts working together to help a business attain maximum success.
DT: Combining our expertise with internal employee insights and guidance is the only way a successful video is created.  We never want to be working in a void, so if we aren't getting the sort of communication we need, we will certainly prompt our clients.  We also try to respond to all questions as quickly as possible so that the client never feels like they're in the dark.
David: What is the most important thing you bring to clients in your work and why?
DT: Perspective.  It is so easy to "miss the forest for the trees" when you are an internal employee (or even an owner).  By bringing in the right outside experts, you have a chance to see the business through the eyes of someone with no history or preconceived notions to color their vision.  Of course, it is important to do whatever is possible to bring in the right outsider.  This is where a good referral can come in handy.  Who do you know whose business was aided by an outside vendor?  That can be a great place to start.
David: What's your favorite productivity trick?
DT: Taking a walk around the block.  It's a great way to get a little time to think, and many studies show our brains work better when we are walking.  Plus, the exercise doesn't hurt.
David Title is a Producer at Bravo Media Inc. You can reach him via email at david@bravomediainc.com.